The balcony of a luxury villa where a fancy-dress party is being held. The evening. The stars. The music. The champagne. A man and a woman meet on the balcony, both dressed in bird costumes, meet on the balcony. She is slightly over thirty, he is in his midforties. He is a pianist who has just stopped performing at the party. She is … we don't know for sure yet. They engage in a conversation. At the end of the evening – during which they find out things about each other and make a fragile acquaintance that feels like warm human closeness (presumably, if one may feel anything like that for a complete stranger in one evening) – they decide to meet on the same balcony in a year's time. And in many years to come. Their relationship grows deeper, facts on their lives are gradually revealed. Wearing a different costume every year, not knowing the name of the other, the man and the woman play an important part in each other's lives. In the same vein, the day of the party and their encounter leave a mark on them although they go separate ways for the following 364 days … Which year will be their last?
The relationship between the two characters who become close while they know almost nothing about each other reflects contemporary distress, and examines love, attachments and friendship in all their complexity and simplicity.
Jazz, 2020
Romantic drama
World premiere
Performance length is 1 hour and 20 minutes and has no pause.
Nejc Gazvoda is a playwright and director who has worked several time at the Ljubljana City Theatre, three times as a playwright and twice as a director. In 2018, he directed on the Main Stage, a successfully family drama The Silent Breath, the winner of the Grum Award and the Maribor Theatre Festival for best original play in 2019.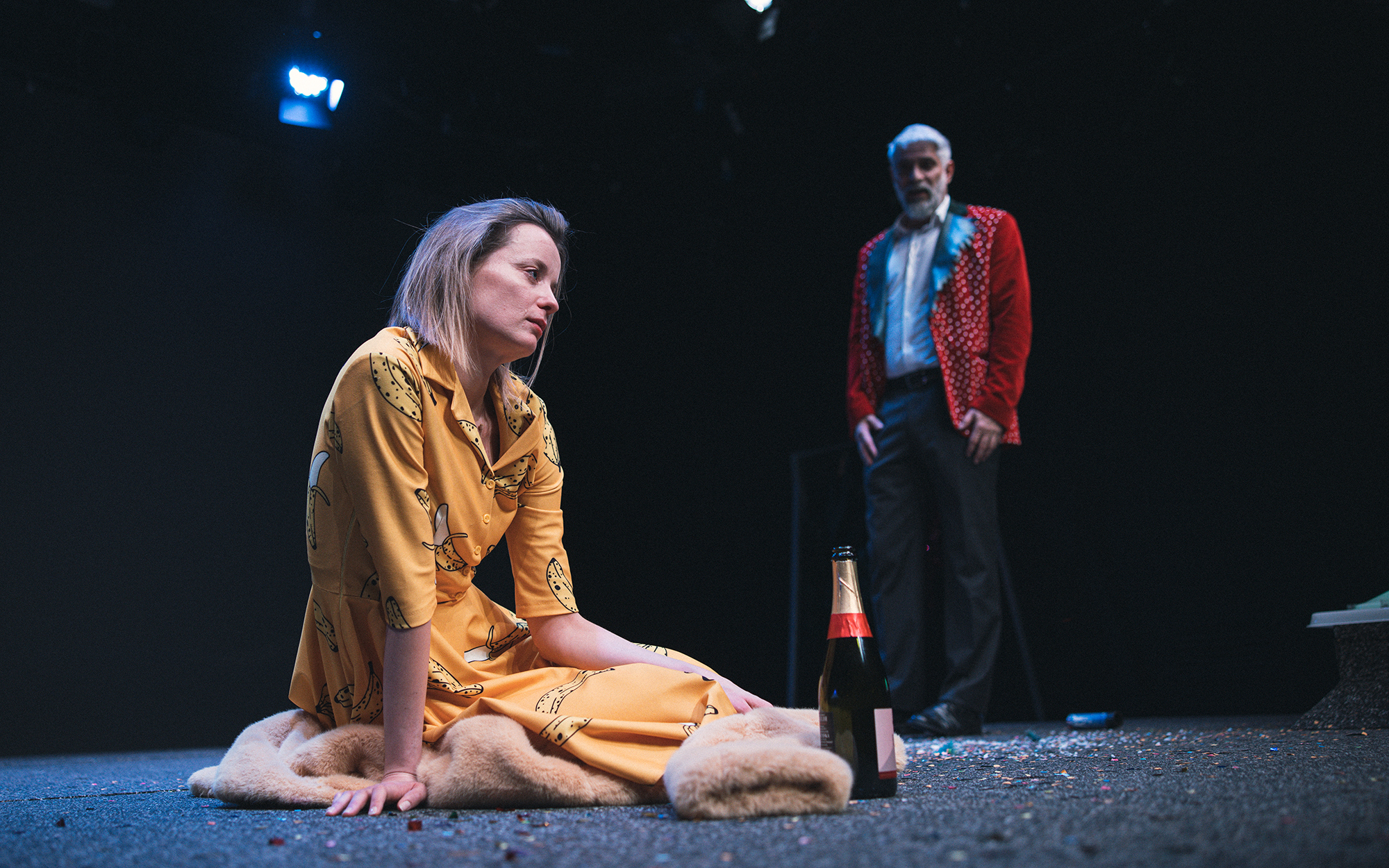 As the title Jazz implies, his new play is fluid, fluent, beautiful and sad, bitter and sweet as is life itself. On the one hand it is inspired by Woody Allen and the golden age of the American rom-com of the 1990s, but on the other, it is a constant surprise and of indeterminate genre.